This month we are looking at the National Mapping Agency – Ordnance Survey.
Ordnance Survey is the national mapping agency for Great Britain. Headquartered in Southampton, it is one of the world's largest producers of maps. The agency's name indicates it's original military purpose, to map Scotland in the wake of the Jacobite rebellion in 1745. An innovative young engineer by the name of William Roy was tasked with the initial small-scale military survey of Scotland. Starting in 1747, it took eight years to complete what was known as the 'Great Map' – a scale of 1:36 000 (1.75 inches to a mile). Roads, hills. Rivers, types of land cover and settlements were all recorded. William Roy described it as rather a 'magnificent military sketch than a accurate map of the country'!
Having carried out some research last year with over 2000 consumers, the Ordnance Survey (OS) realised that they were best known by males, over 55. Having not done anything with their branding in the past 15 years, the OS felt it was time for them to be seen as 'more digital' and 'iconic'.
Along with London agency 'Other', OS launched a new brand identity in February this year (2015), to reflect it's digital and data services whilst appealing to a younger audience.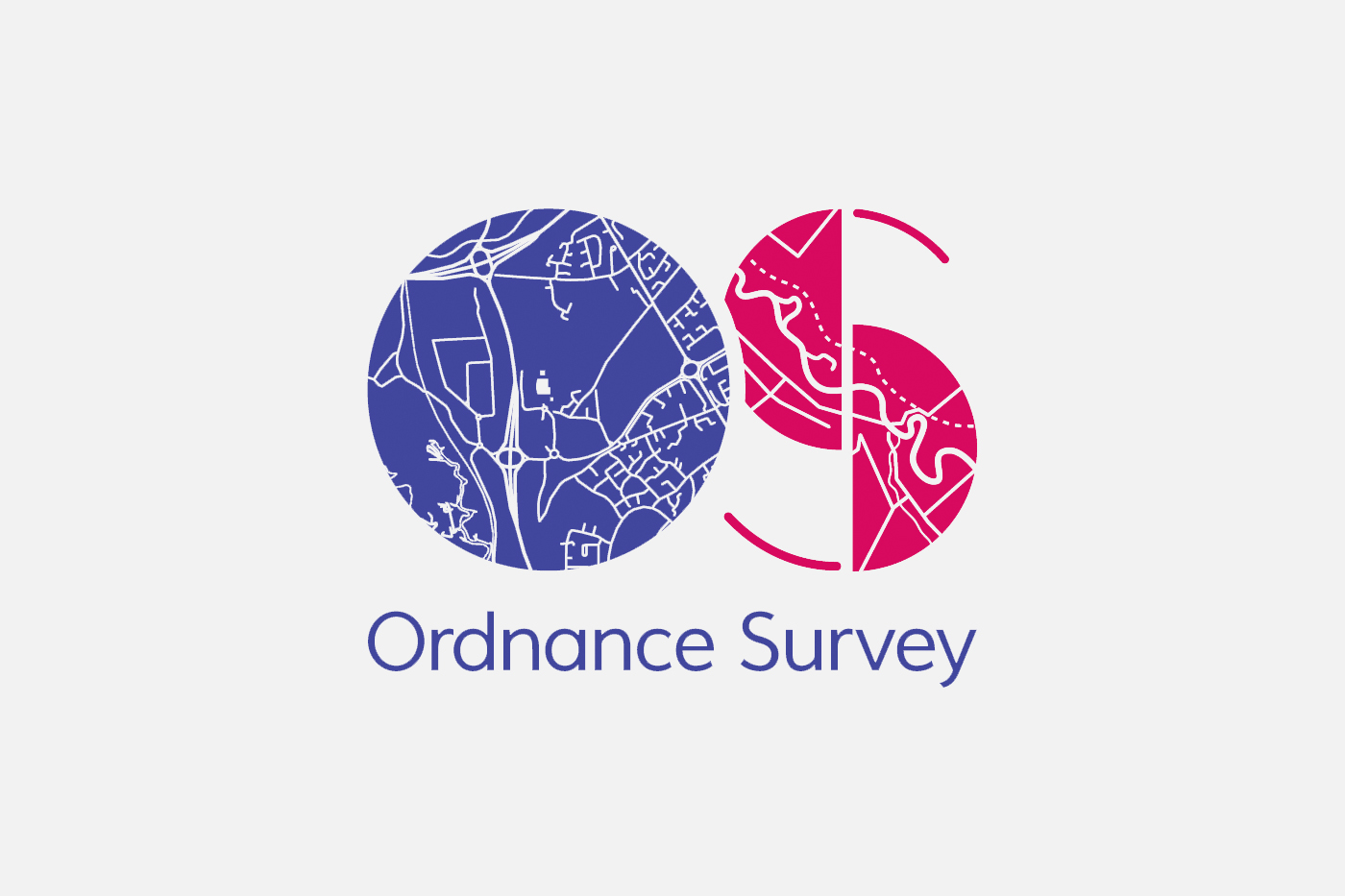 This updated brand includes a new logo and continues to feature the letter's 'O' and 'S', now placed above the brand name. Both letters are filled with sections of maps – the 'O' shows the head office in Southampton whilst the 'S' displays a rural location in Yorkshire. This is designed to represent the organisations work mapping Britain's town, cities and countryside. However, according to Katie Powell, marketing and communications director – Other, 'the maps will change in some communications to reflect user's location in certain digital products'.
This version replaces the OS' previous logo, which had the 'O' and 'S' with an arrow in between. (This broad arrow represented the war department during the Napoleonic Wars).
3 versions of the new logo have been designed, a standard one for general use, a second one with more detailed maps and a simplified third to use at small sizes – such as on the spine of maps.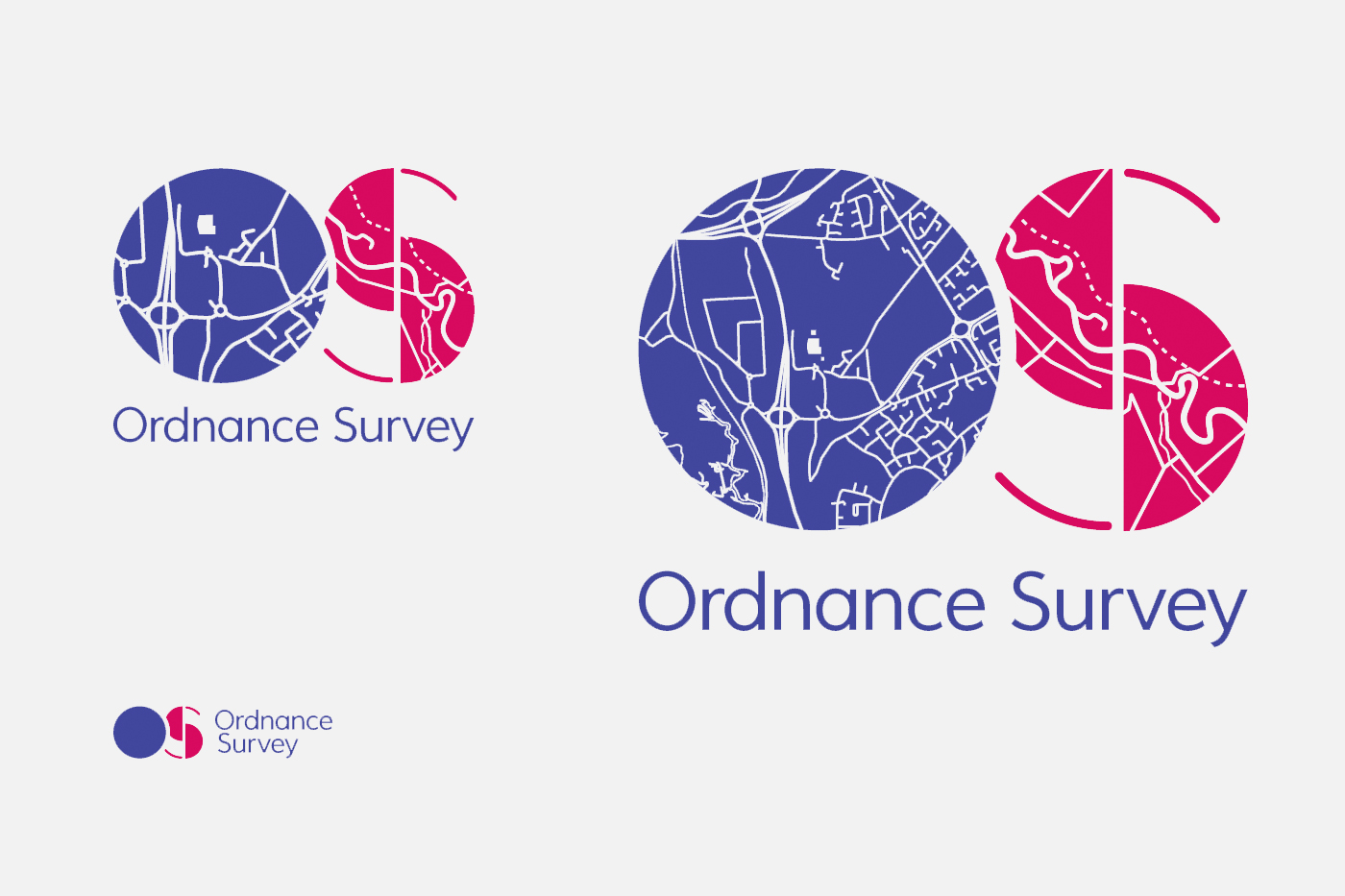 In most instances the logo will be used in it's original state with the official colours of 'midnight blue' and 'rubine red' (replacing the pink from the old logo). However, two other versions have been created using white and charcoal. These will be used against more colourful, photographic, or contrasting backgrounds. A bespoke typeface, OS Meadows, was created specifically for use within the logo to work alongside Gill Sans.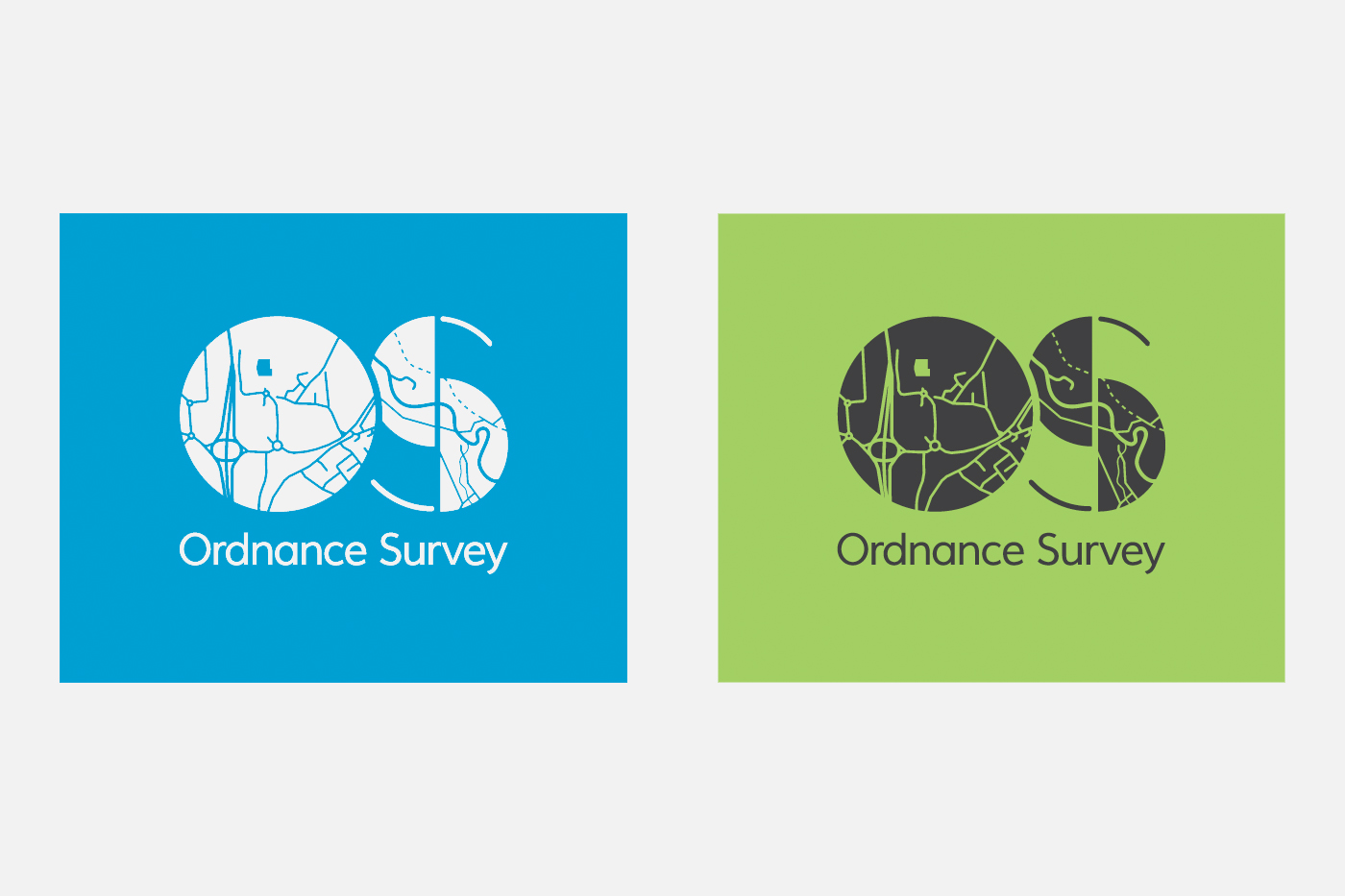 A second focus on the branding has been on photography and will play a key part in the organisations identity. Ordnance Survey launched a competition, which allowed the public to submit images for covers of their paper maps. Some of which have been used at their head office.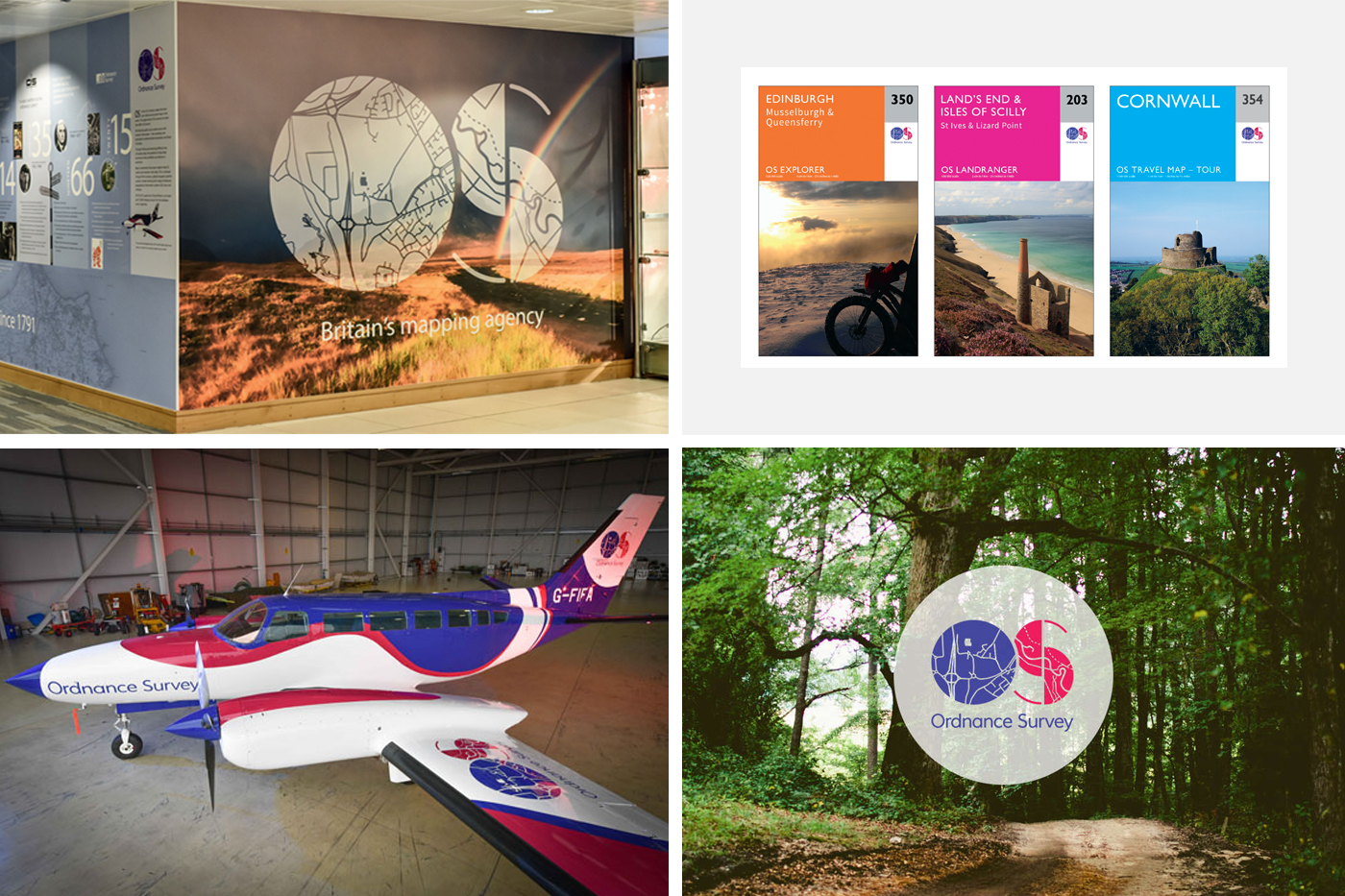 It was mentioned in the last Eley Designs Rebrand review (June Rebrand Review), how much we like logos that mean or represent something to the company. The fact that the maps within the letters of the logo mean something to the company, makes this a interesting design. When you look at a logo and understand it, but subsequently realise it has greater meaning – it is very exciting and can create a further emotional connection!
Changing a logo is a hard decision for any organisation, especially one that has so much history and has existed for such a long time. However, after the research had proved that the OS was only reaching a certain demographic, the only option was to change the branding, no matter how hard it is to do so.
With technology moving so quickly over the last ten – fifteen years – we are certain more and more long established companies will follow the same path as the OS! We have a strong affinity with traditional printing here at Eley Designs and still believe in books, magazines and maps (writers note – I've just purchased a physical map for a holiday next year!).
So despite the OS introducing a new brand for a new generation and digital age, we would still agree that a re-launch was needed and what has been designed works well.